한인 차세대 그룹 킹, 2023년 청년 심포지엄 개최
한인차세대 그룹 킹, 2023년 청년 심포지엄 개최
FRANKFURT) 도이칠란트 한인차세대 그룹 킹(K.ing=Koreaner international network group=회장 최인화)이 2023년 11월 2일 '금융 안정성의 위험부담'을 주제로 2023년 청년 심포지엄를 개최했다.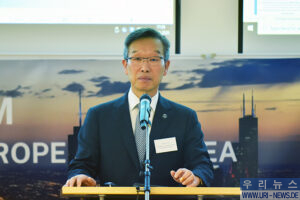 이날 오후 5시30분부터 프랑크푸르트 괴테대학교 비즈니스대학 코메르츠뱅크 경제 강의실에서 김소람 회원 진행으로 열린 개회식은 최인화 그룹 킹 회장 인사말, 유제헌 유럽한인총연합회장 축사, 고경석 주프랑크푸르트 대한민국총영사의 축사 순으로 이어졌다.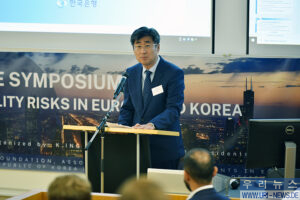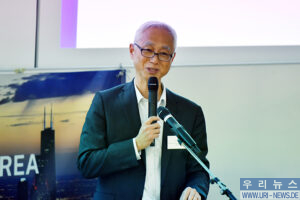 이어 주안 피멘텔(Juan Pimentel) 회원이 심포지엄을 진행했다. 먼저 김용복(Dr. Yongbok Kim) 한국은행 도이칠란트 사무소장이 "최근 한국의 금융 안정 위험(Recent financial stability Risks in Korea)"에 대해 주제 발표했다.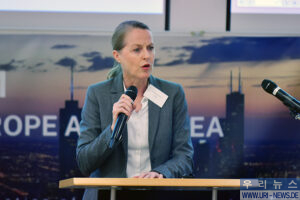 이어 수잔네 크닙스 (Dr. Susanne Knips) 도이칠란트 헷센-튀링엔 주립은행 금륭 위험 분석관이 "유럽 은행의 금융 안정(Financial Stability of European Banks)"에 관해 발표했다.
파비안 비흘마이어 (Fabian Bichlmeier) 도이칠란트 중앙은행 수석위원은 '도이칠란트 금융 시스템의 위험 상황(Risk situation in the Germann financial system)" 에 대해 발표했다.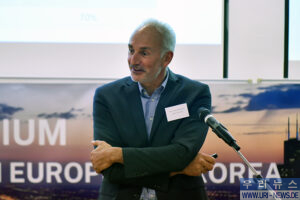 마지막 순서로 마크 바렌부르크(Prof. Dr. Mark Wahrenburg) 괴테대학 금륭경제학과 교수가 "유럽과 한국의 위험 안정성-역사적인 관점 (Finanlcial stability in Korea and Germany-a historical perspective)" 을 주제로 강연했다.
이어 양국의 경제전문가인 발표자들의  열띤 토론과 질의응답 등이 있었다.  이날 심포지엄은 잉글리쉬로 진행됐다.
행사가 끝나자 주최 측에서는 한식을 제공하며 친교의 시간도 마련했다.
한편 재외동포청, 주프랑크푸르트총영사관, 유럽한인총연합회, Goethe Business School, Frankfurt, Deutsche Osstem GmbH 등이 이날 행사를 후원했다.
【유 종 헌 기자】